Jannat is a FREE Bangla font. It comes with 1 style and is available for download from websites. It's a stylish and cool-looking font that you can use for your projects or personal use. The font is Unicode encoded and can be used to add a unique touch to your design and development projects.
Most of the glyphs of the font are given below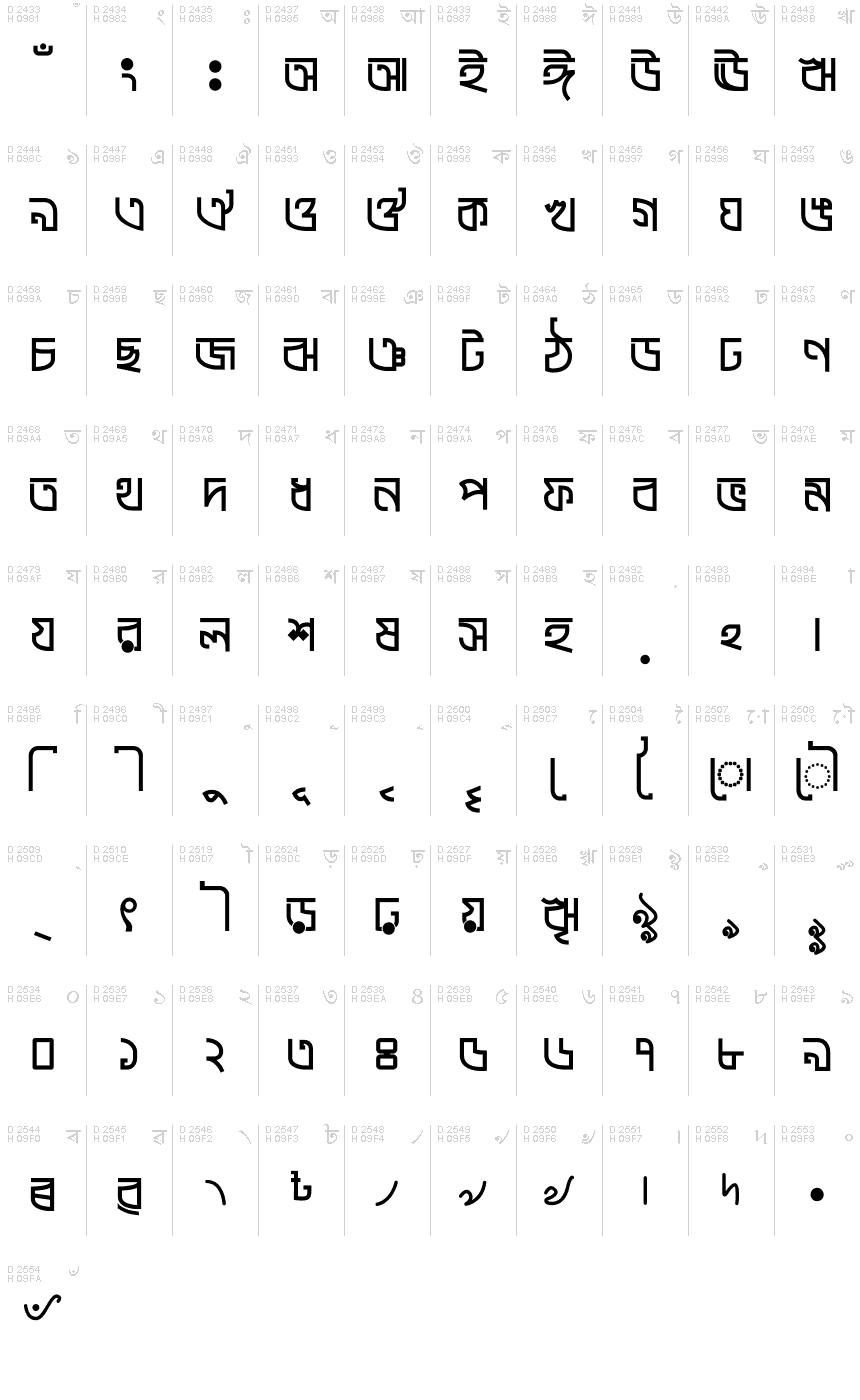 Basic font information
Copyright notice
This Font Software is licensed under the SIL Open Font License, Version 1.0. No modification of the license is permitted,only verbatim copy is allowed. This license and a FAQ is also available at: http://scripts.sil.org/OFL

Font family
Jannat Regular
Unique subfamily identification
Name table version
Version 1.000
Description
This font is Design & Developed by Al Mamun Hossen Software by : FontLab |
www.fontlab.com
আজ আপনাদের জন্য আমার বানানো "পাপড়ি ফন্ট" উন্মুক্ত করে দেয়া হলো। ডাউনলোড করুন ইচ্ছামতো, লিখুন ইচ্ছামতো!